My name is Kamiel Choi and I am the native Dutch, experienced freelan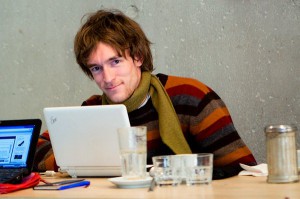 ce translator, web developer, writer and philosopher who runs Creative Choice. I was born in 1979, studied computer science and philosophy (both Master's degrees); lived in Berlin from 2002 to 2009 working on a PhD on ethics, started a volunteering movement in 2010, married in 2011, and became a father in 2013. I currently live and work in Lisbon, Portugal.
What I do
I offer creative services ranging from translation to copywriting and from web design to programming. I like what I do and I can do it for you, too. On this site I have put together all the services I currently offer, along with testimonials and a portfolio. Feel free to get in touch. I'm likely to answer immediately whether you're interested in hiring me for a job, offering me volunteering work for an NGO, or just want to connect.